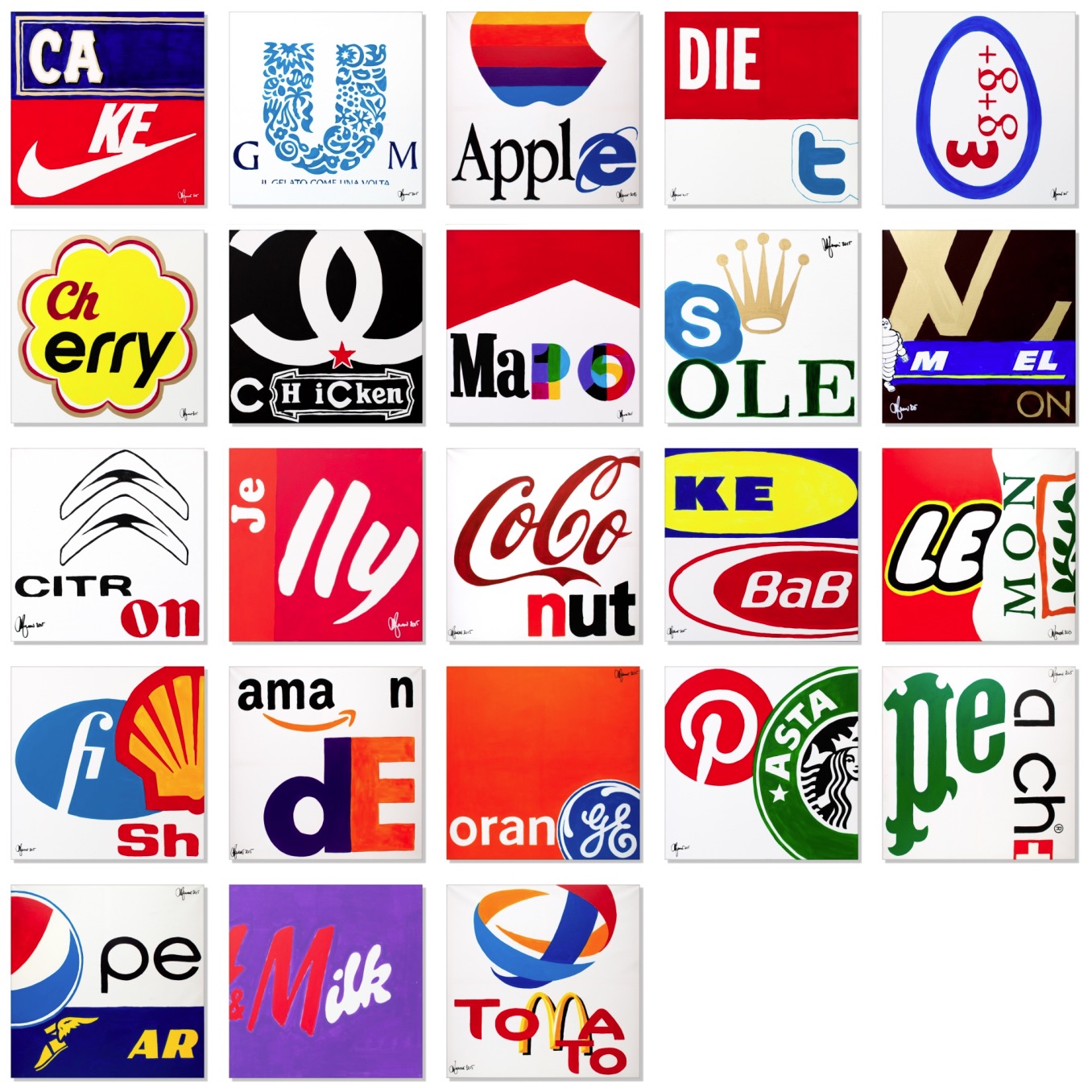 Food becomes technological through logo deconstruction. Technological food also becomes food for thought: We should reconsider both what we eat and our apparent freedom of choice.
Michele Zanoni's choice goes against the concept of perfection promoted by the industry, which puts the values of genuineness, simplicity, and spontaneity that belong to nature on the back burner, in favour of advertising and business.
You may say that these signs are just everywhere and this makes us immediately recognise Techno Food canvases when we see them for the first time, because they have always been part of our imagination.
Every subject is available in 7 handmade copies. Dimensions: 50 x 50 cm, 100 x 100 cm, 200 x 200 cm.
Michele Zanoni deals with diverse disciplines and styles. Before being an architect, a designer or a visual artist, he is a good observer: Every creative process he starts stems from an accurate examination of what surrounds him, and he enjoys experimenting with both materials and technologies. He works and lives in Milan.