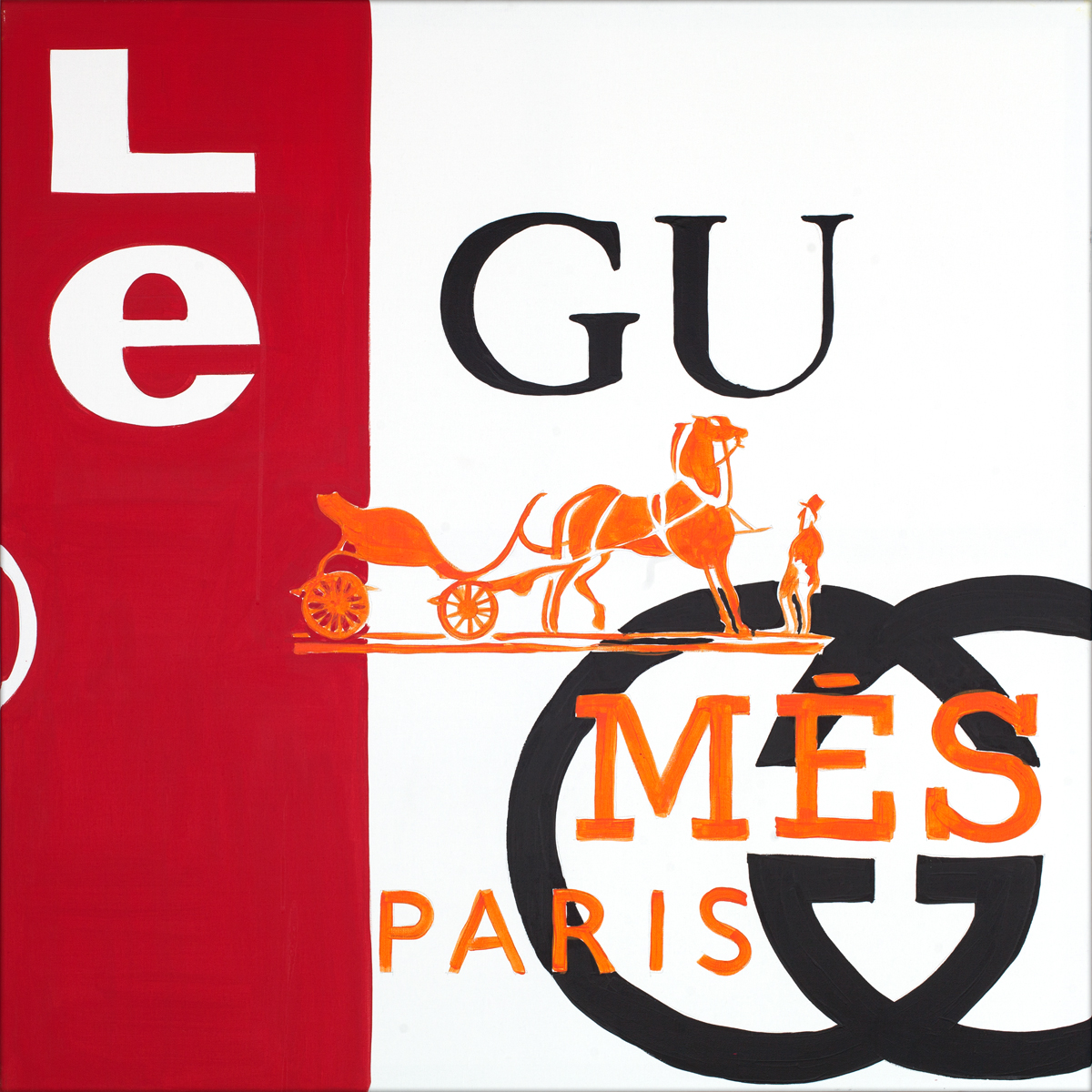 Legumes
All canvas are available in 7 signed multiples for every subject in 50 x 50 cm, 100 x 100 cm, 200 x 200 cm. Please ask for a quotation
Techno Food that takes its roots from EXPO Milano 2015 and its theme "Feeding the planet, Energy for life". It is a series of Pop Art-inspired canvases, where logos of major corporations are broken up and put together in order to produce the name of a fruit or other foods. For instance, Campari and Nike generate the word cake. What is the underlying idea? Food becomes technological through logo deconstruction. Technological food also becomes food for thought: We should reconsider both what we eat and our apparent freedom of choice. Not all of these companies deal with food, but they inevitably drive our habits and choices.
Modern trends impose that works of art are mechanic, virtual, and easily reproducible, so that they all look perfect and tremendously standardised. But Zanoni's canvases are handmade. The same concept applies to food. Michele Zanoni's choice goes against the concept of perfection promoted by the industry, which puts the values of genuineness, simplicity, and spontaneity that belong to nature on the back burner, in favour of advertising and business.
All this explains Zanoni's approach and his disapproval of perfect, standardised food production. Most of the foods that look natural in fact are not like that. We do not consider food a natural choice, but we normally see it sophisticated.
Michele Zanoni deals with diverse disciplines and styles, and this does not make it easy to define his activity. Before being an architect, a designer or a visual artist, he is a good observer: Every creative process he starts stems from an accurate examination of what surrounds him, and he enjoys experimenting with both materials and technologies.